Thursday July 2, 2015, 7:30 pm
Eagle Point Park, Dubuque

Celebrating the launch of the Children's Choir!

Make a gift to the Dubuque Chorale.

Rehearsal schedule, member documents and links.
The Dubuque Chorale is a community vocal group based in Dubuque, Iowa. Come enjoy our next concert!
Auditions for the 2015/16 Children's Choir are coming up in April and May.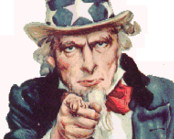 Learn about volunteer opportunities at a Volunteer Fair on Wednesday, April 29.