Saturday March 5, 2016, 7:30 pm
Sunday March 6, 2016, 2:00 pm
Five Flags Theater, Dubuque
Thursday June 23, 2016, 7:30 pm
Eagle Point Park, Dubuque

See this season's exciting line-up!

Make a gift to the Dubuque Chorale.

Rehearsal schedule, member documents and links.
The Dubuque Chorale is a community vocal group based in Dubuque, Iowa. Come enjoy our next concert!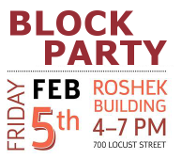 Stop by the Roshek lobby Feb. 5, 4 to 7pm to celebrate the Chorale and other local non-profits!